Consumers are making sure that companies can no longer choose silence on issues of injustice.
This week, even the Unilevers and Coca-Colas of the world are boycotting social media advertisements in solidarity.
Once the domain of safe, charitable partnerships and goodwill, cause-marketing strategies have shifted as consumers increasingly expect their favorite brands to take a stand on hot-button issues.
An authentic desire to make a difference should still be the first priority. Which is why understanding how your audience engages with different social issues is critical for taking confident, early steps into the cause marketing arena.
Audience and brand alignment are day-one priorities
According to Kantar's Purpose 2020 report, brands "perceived as having a high positive impact on people's lives have grown brand value 2.5 times more than brands with low perceived impact."
It turns out people have an easier time caring when you do too.
But for brands to succeed in this new landscape, cause-marketing efforts need to be directly aligned with your brand and audience, then executed consistently over time.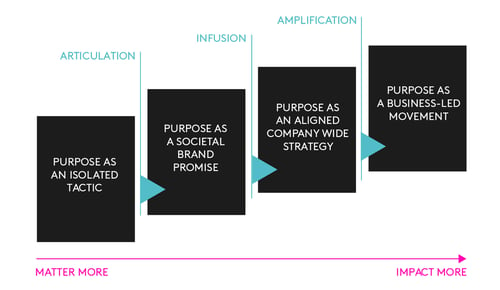 SOURCE: Kantar
Look at Patagonia for a great example of a brand that has cause marketing and purpose woven into its company DNA.
They have made environmental protection a priority in their company donations and communications for decades. And they could safely take on these efforts because they knew their customers cared about protecting the natural environment that they spent so much time in.
(Knowing that their customers were supportive of this move probably didn't hurt when making their case in the boardroom, either.)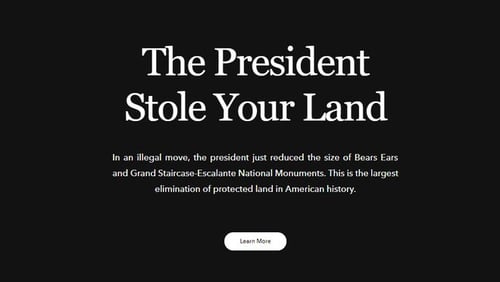 SOURCE: USA Today
These long-term efforts paved the way for Patagonia's bold campaign in support of the Bears Ears National Monument in Utah — an effort that DoSomething cited when it reported Patagonia's position as the brand most associated with the environment.
On the other end of the spectrum, the same DoSomething study found that even after it took a lot of heat for removing assault rifles from its shelves, only 11 percent of respondents associated gun violence prevention with Dick's Sporting Goods,
So yes, bold and consistent action is key. But, as with all things, success comes from baby steps, and that first step is the most important of all.
For Patagonia, the cause was relevant and the action was repeatable — all because their efforts were aligned with their brand and audience from the very beginning. And because they really care about protecting the environment.
They had the benefit of an intuitive match, but there can be a lot more uncertainty when you're feeling pressure to align with an issue that is not as closely related.
And if you don't get it right from the jump, you'll see pitchforks on the horizon long before you ever spot purpose-driven returns on your bottom line.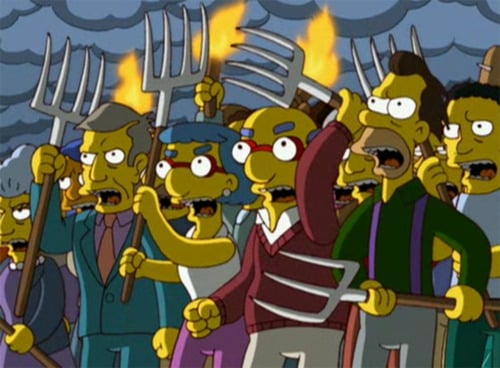 SOURCE: The Simpsons, Fox Broadcasting Company
You need to measure twice and cut once, with confidence, when trying to understand how your audience will react to your stance on social issues.
That's where we come in.
Building audiences based on their values
When trying to build an audience that prioritizes their guiding principles, there are several ways to go about it. Some are better suited for certain causes, but you can often look at a single movement through many of these lenses.
Here are a few examples:
1. Psychographics empower you to bring in self-reported opinions and values through Total Consumer View — our exclusive data partnership with MRI and Simmons.
Build audiences based on the way they describe their commitment to a wide range of causes, like environmental issues. For eco-friendly audiences, we have statements around recycling, packaging concerns, and even whether or not they are more likely to buy from sustainable companies.
2. Interests, represented by the products and media that we choose to spend time on, are great for causes that reflect those decisions.
Build an audience of likely vegans using a collection of grocery brands that are free of animal byproducts. Or you could use an audience of people engaging with LGBTQ+ publications to find people who are allies of the community or even a part of it.

3. Hashtags plug you into current movements that have a strong social presence. Using our Conversation Monitor, you can build an audience of people using the #BlackLivesMatter tag, for example.
Then dig deeper to understand how they interact with key organizations and individuals within the movement.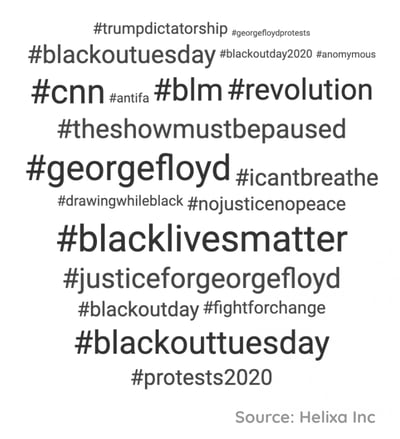 4. Influencers can be a great way to get at issues of representation. When people don't see enough people who look like them in mainstream entertainment, they often build the world they want to see on their social timeline.
The body positivity movement would be a great example. There are many models, entertainers, and online influencers who speak on this movement. The people engaging with them likely define an audience with a similar mindset.
5. Organizations and nonprofits can help you get at more niche or even regional causes that might be otherwise difficult to isolate in our platform. Plus, these insights would be basically impossible to find anywhere else.

For example, you could tap into the audience engaging with The Food Bank of NYC to understand what else they are interested in and how they overlap with your customer base.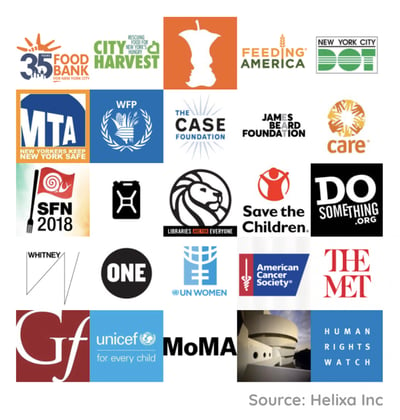 Market research can't replace authenticity
There is much more to the discipline of cause marketing than I can cover in this post.
So take that first (or second, or third) step toward building a more purpose-led organization through cause marketing.
Just remember that you need authentic dedication to the cause and a robust research process to lay the groundwork for sustainable efforts.
If you do it right, your audience will perceive your desire to help and consistent work as a genuine concern for a better world. But if you don't care about the issues you choose to support as a company, your audience will likely catch on that your heart's not in it.
You're just one person, and even the marketing chief has to get buy-in from the rest of the room.
But, with Helixa, you can confidently walk into that boardroom to state your case knowing that your audience is behind you.
---
The audiences you build around values can also be used to understand communities at the intersections.
Click below to grab a business case that pivots an existing Pride Month campaign to uplift queer, Black voices in support of Black Lives Matter.
Ryan is the Marketing Communications Manager at Helixa, where he leads content strategy from the NYC office. He believes in a lot of things, but never ghosts, guilty pleasures, or his Florida Gators' offense.