Imagine matching a pair of coveted "Red October" Air Yeezy 2 sneakers (which can retail for as much as $9,000 in consignment stores) with off-brand jeans. This is an extreme example of a common phenomenon: Helixa's platform found only a sixth of sneakerheads are also engaging with high-end clothing brands, even though most of them are spending big on their sneakers.
Sneaker culture originated in the 80's and was closely tied to hip hop and basketball. With the help of celebrities like Run-DMC and Michael Jordan, sneakers became a primary signifier of money, status, and clout in urban communities. As a result of this – and the fact that only a third of sneakerheads in our platform make more than $70,000 – many do wear expensive sneakers with cheaper clothes, even covering them with baggy denim. This inconsistency is an opportunity for fashion brands, but they have to convince sneakerheads that their prized kicks could be elevated through a more complete look.
Through the Helixa platform, we can isolate the segment of sneakerheads interested in high-end brands, step into their limited-edition shoes, and better understand how to reach them.

While the high-end sneakerhead segment is a bit older than the total group, these consumers are still most likely to be 18 to 24 years old. They also have a slightly lower household income than the overall sneakerhead audience. Those two demographic data points – taken together with a high interest in brands like Ralph Lauren, Gucci, Louis Vuitton and Versace – paint them as aspirational buyers.
The MRI-Helixa fusion shows that these consumers are 52 percent more likely to spend $2,000 to $2,999 yearly on clothing and even more likely to spend more than $3,000 compared to the entire sneakerhead audience. So while they're spending a significant portion of their disposable income on clothing to signal status, most of them don't have enough cash to stay decked out at luxury price points. If brands can bring aspirational luxury and streetwear styling to a more accessible (but still expensive) price range, they'll be one step closer to stealing from sneaker budgets.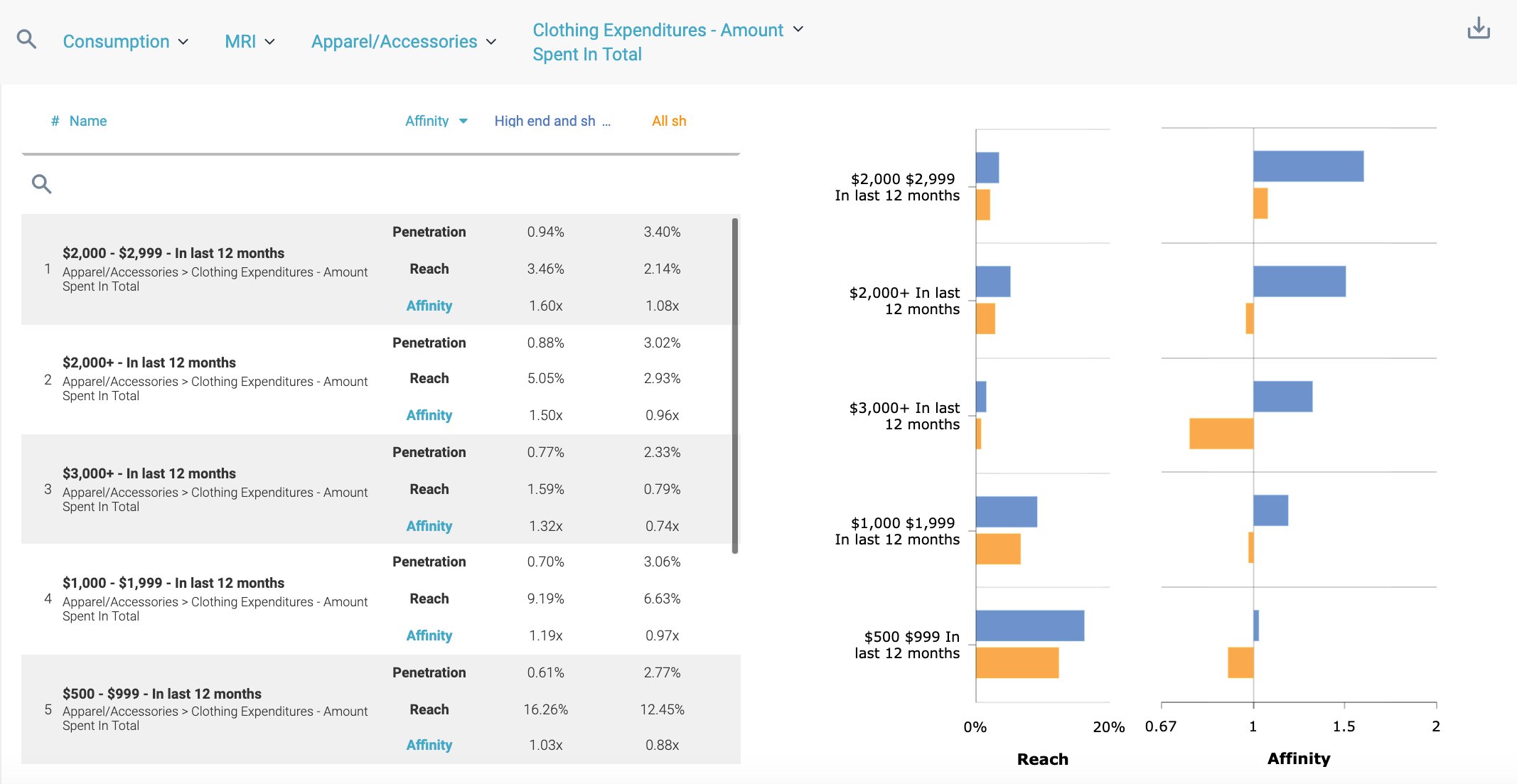 This audience will build outfits from the sneakers up, so the clothing needs to be designed in a way that compliments their kicks instead of hogging the attention. This is especially important for more vibrant colorways. To demonstrate this, a brand could have a web app on its site that allows users to upload pictures of their shoes and build full outfits using only that brand's clothing. Popular styles could be built with recommended pairings, and new sneaker drops could be added in over time.
As a whole, sneakerheads love the outdoors and sports – whether they're watching or participating – and this holds true for the high-end segment. As a result, they probably aren't willing to sacrifice performance for style. Technical fabrics and athletic cuts could help catch their attention. They're also more likely to pay extra for environmentally friendly products, according to our Simmons-Helixa fusion data. With sneakers leading other apparel categories in this area, sustainability will be a key manufacturing consideration for this audience.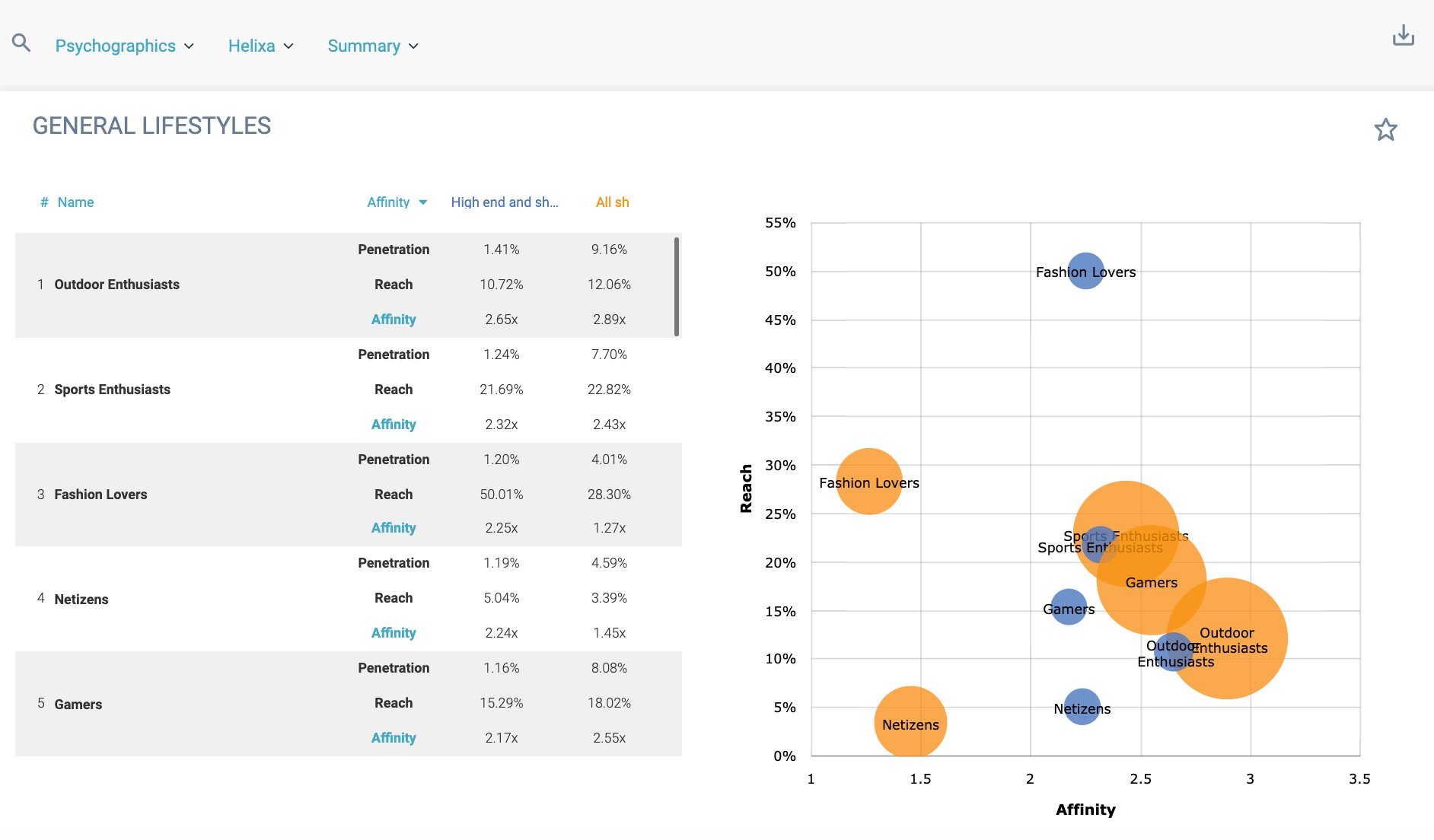 While overall this group has a lot in common, brands need to be aware of differences between segments, like stylistic preferences that will influence the design process. Women comprise 40 percent of the high-end segment but only 17 percent of the rest of the group. Meanwhile, when we broke out the 10 percent of sneakerheads who engage with popular streetwear brands, we saw the opposite extreme, with 93 percent male representation. That's just one example to illustrate the need for deeper research.
Given our findings, it makes sense for major athletic sneaker companies to compete in this space, and they've already started. However, as luxury brands go after the sneaker market and sneaker companies try to shift toward a more high-end positioning, there will be opportunities here for both categories. The competition might even change the way we collectively think about sneakers.
-------------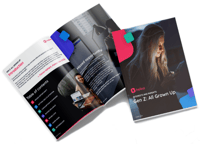 Download Gen Z Report
Gen Z represents $323 billion in purchasing power, and one of the biggest missed opportunities in marketing right now. Win them over now and you could gain lifelong fans. Lose them to a competitor, and you'll feel that sting for years to come.
Our new report will show you how to earn your way into their first shopping carts.