Daniel Craig's long run as James Bond came to an end at the end of last year firing up the debates over who should play Bond next. The $7 billion franchise spanning 60 years has a passionate fanbase that is undoubtedly setting its sights on some big names to be the next Bond. In our last blog, we talked about how star-studded blockbuster franchises are currently dominating the screens, making it that much more important to find the best leading man to take the helm.
So who is the best choice for the next Bond? One thing is certain since most Bonds carry the film franchise for years, he will need to be an actor who satisfies the global nature of this fanbase.
To better understand this powerful box office driving community and who their favorite actors are, we used the new global insights in our platform to get a snapshot of this audience. By diving into deeper insights, we can assess how these actors will be received across different markets. Following tradition, I'm only going to be looking at actors from the United Kingdom or Ireland.
Finding the next best Bond
When the rumors began circulating that Daniel Craig would step down as Bond following Spectre in 2015, the oddsmakers had a lot of different names in their rankings. Three names have been consistently near the top, and it's not surprising that each of them has a high affinity among Bond fans globally.
James Bond Fans' Top Actors to Play the Next Bond (Global Audience)
1. Richard Madden – 5.53x
2. Idris Elba – 4.94x
3. Tom Hiddleston – 4.12x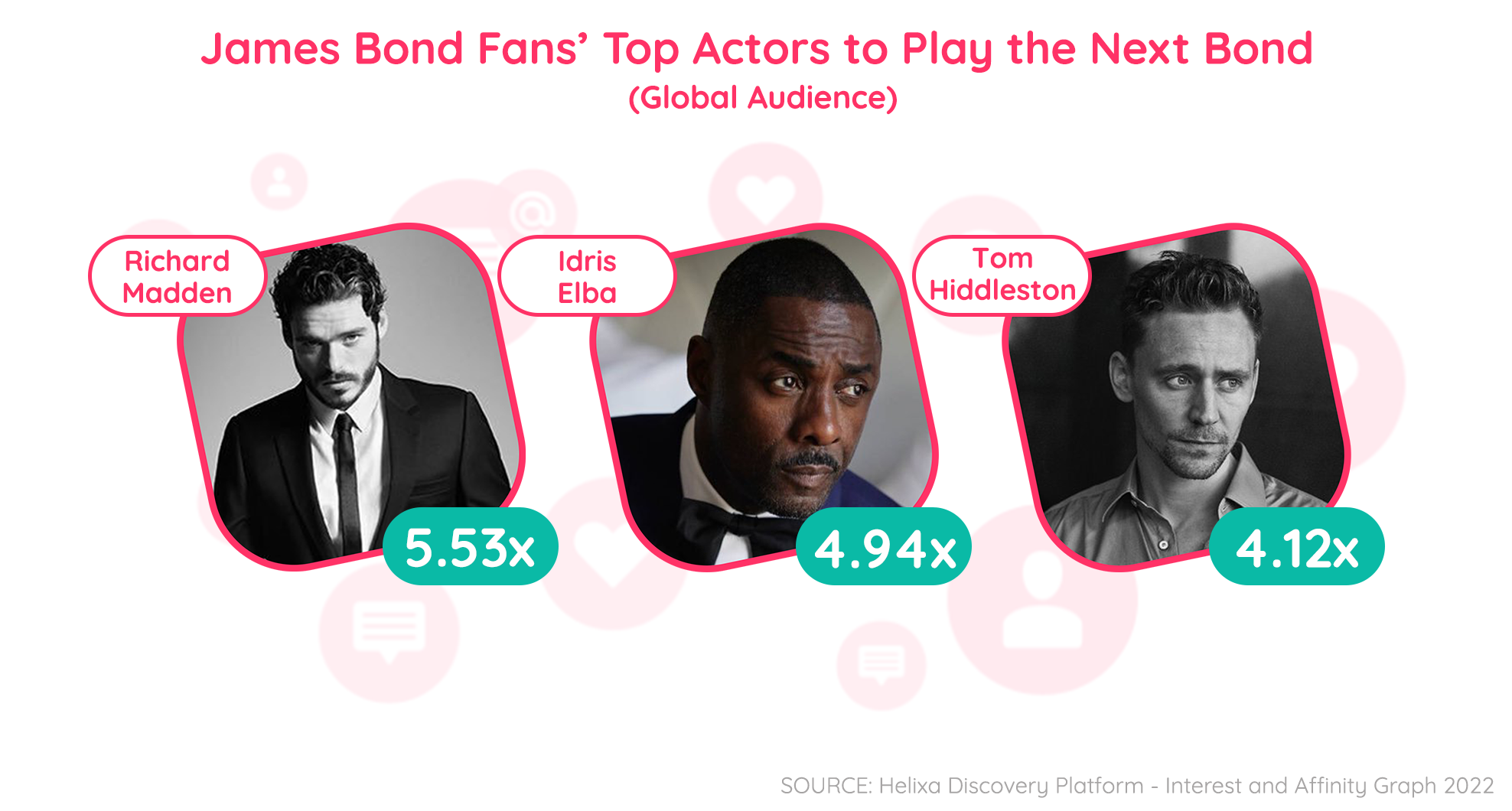 Richard Madden is perhaps best known for his role in Game of Thrones, but his Bond credentials really soared with his 2018 performance in Bodyguard, and he could become the first Scotsman since Sean Connery to play Bond.

Idris Elba's role in The Wire helped him make it big in the States, but Luther would be the best example of him showing Bond's complete disregard for rules.
And lastly, Tom Hiddleston has been a fan favorite as a potential next Bond ever since the first Thor movie came out in 2011. Let's not forget to mention that his movie The Night Manager showed that he can pull off a suit… but with the success of the new Loki series, he may already be tied up by a major franchise.
So with all three men having the credentials to make a good James Bond, how do Bond fans in the United Kingdom feel about each of them?
James Bond Fans' Top Actors to Play the Next Bond (UK Audience)
1. Richard Madden – 4.04x
2. Idris Elba – 3.70x
3. Tom Hiddleston – 2.35x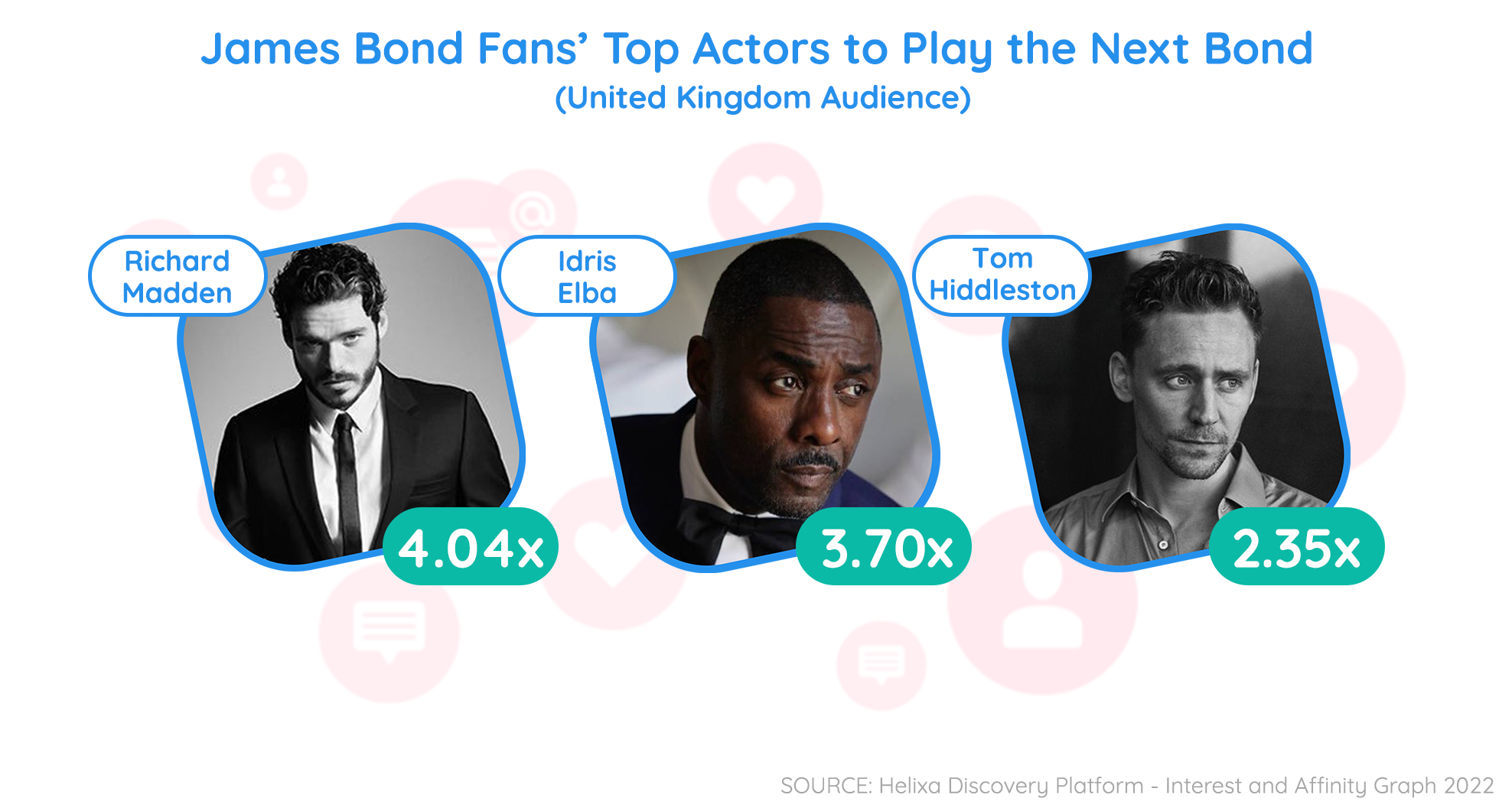 It is no big surprise that the UK has the same order as Global Bond fans; Bond fans are nearly 3 times more likely to live in the UK than somewhere else. Madden's and Elba's affinities are very close, but clearly there is still a desire amongst UK Bond fans to see Madden take over the "Licence to Kill."

Even though the Bond audience has a high affinity in the UK, the United States still has *slightly* more Bond fans (26% (US) compared to 21% (UK) of the total Bond audience). With Amazon purchasing MGM, and with that a portion of ownership of the James Bond franchise, they might be applying more pressure to get a Bond that Americans will be more into.
James Bond Fans' Top Actors to Play the Next Bond (US Audience)
1. Idris Elba – 1.90x
2. Tom Hiddleston – 1.43x
3. Richard Madden – 1.27x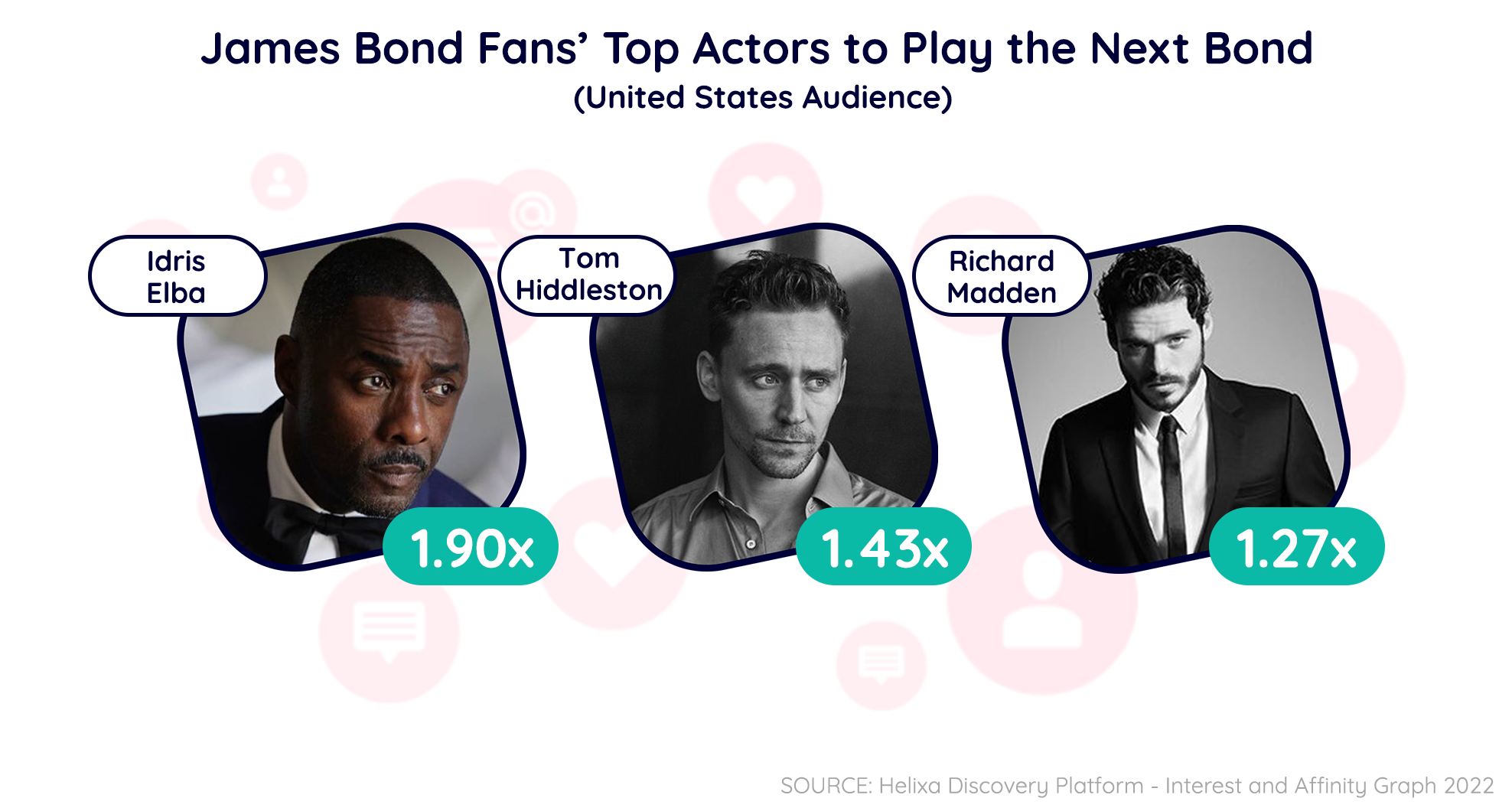 It's been nine years since "The Red Wedding," and clearly Richard Madden has dropped from the American pop conscious as he falls behind both Elba and Hiddleston. The other question though is whether Elba is famous enough outside of the UK and US? For that, let's look at Bond fans in a couple of Commonwealth countries: Australia and Canada.
James Bond Fans' Top Actors to Play the Next Bond
(Australia & Canada Audiences)
1. Idris Elba – 5.03x
2. Richard Madden – 4.03x
3. Tom Hiddleston – 3.91x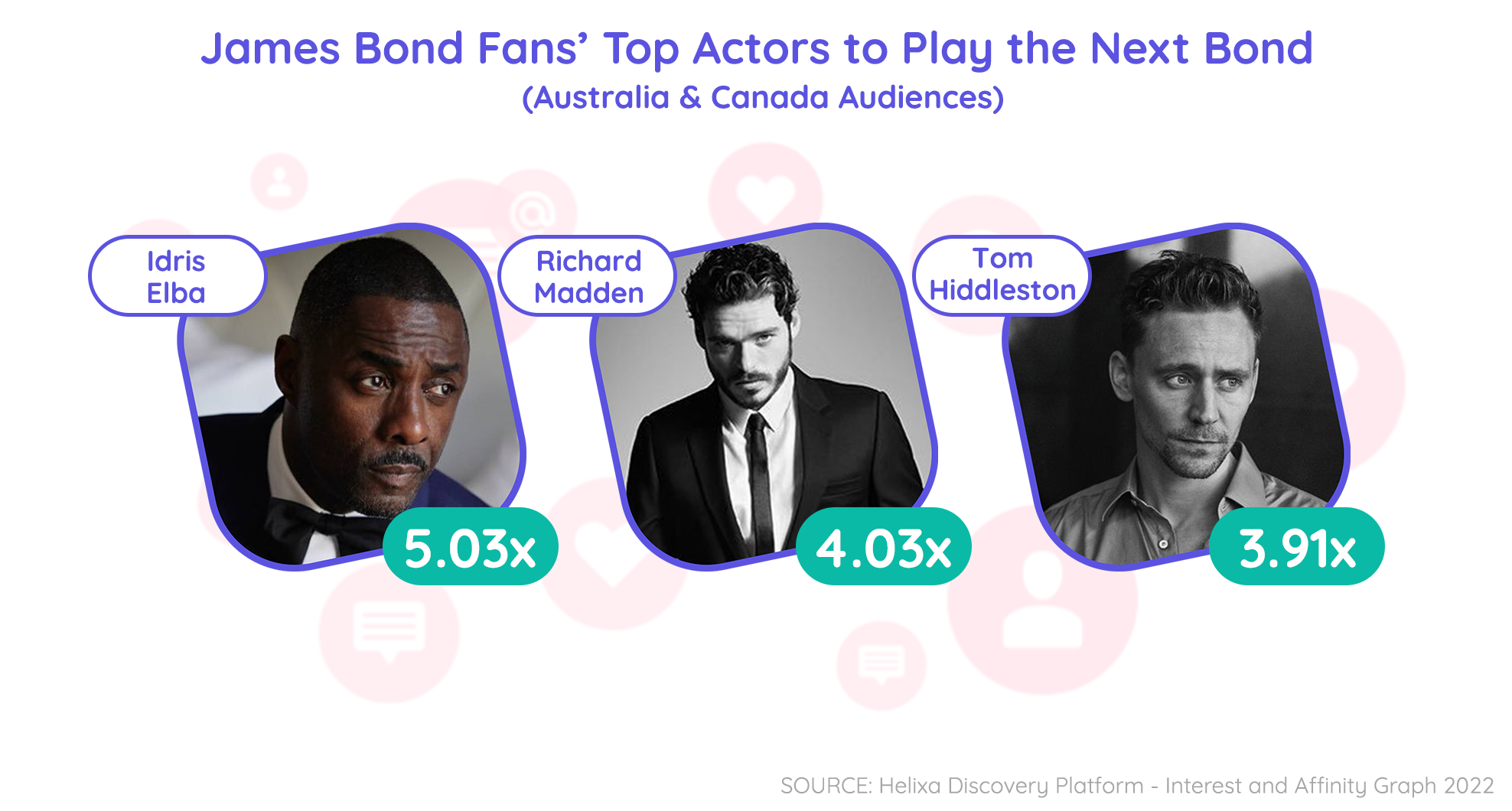 Idris Elba once again tops the list, though Richard Madden jumps back to almost the same affinity score as the United Kingdom. One thing we can take away from this quick snapshot is that Tom Hiddleston is not the number one choice. Sure, he is a decent competitor, but he trails behind Elba and Madden overall.
Elba, Idris Elba.
The James Bond fanbase is a zealous group, and the film franchise is one of the highest-grossing in history. Skyfall (2012) alone made $1.11 billion worldwide. By using our Discovery platform, we were able to dive deeper into this very powerful movie fandom, understand the nuance of how this audience behaves in different markets, and their engagement with the franchise.
Thanks to our global insights, we discovered that the Bond franchise should really consider Idris Elba if a multi-market strategy is the priority. By having more insight into who and what they care about, you can inform partnerships, content, and programming to reach your audiences where they are, and on the channels they care about.
Looking to learn more about global audiences? At Helixa, we use audience intelligence to help our clients identify talent choices and develop strategic media plans. If you're looking to discover new audiences, look no further -- Schedule 15 minutes with us.
---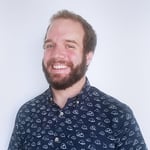 Alex is a Senior Research Analyst at Helixa, where he leverages his analytics background to help clients discover and interpret surprising insights. In his free time, he can often be found trying to locate All-Dressed chips or training his phone to stop removing the letter "u" from words.